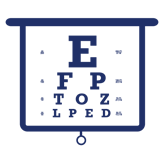 Comprehensive Eye Exam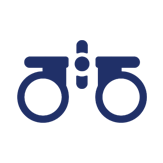 Medical Eye Exam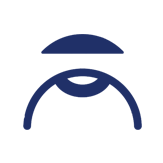 Contact Lens Services
At Carolina Optometry Associates, we are proud to offer comprehensive eye examinations with state of the art diagnostic equipment. We view your vision as a gift that goes beyond a simple glasses or contact lens prescription. Our comprehensive eye exams include screening for glaucoma, macular degeneration, diabetic retinopathy, and a vast array of other eye diseases. With each comprehensive eye exam, our patients receive their glasses prescription which is
determined using the latest in refractive technology as well as a very thorough examination of the overall eye health.
Our doctors will provide a thorough screening for all age ranges from pediatrics to geriatrics. We would like to show each individual that eye health is more than just seeing well. Dr. Andrew Graves and Dr. Melissa Graves take time with each patient to discuss pertinent health concerns that can or will affect the eyes. Please find below a list of the services we offer and if you require any of them, please feel free to contact our office at (919) 755-2814.
Comprehensive eye care
Geriatric eye care
Pediatric eye care
Contact lens services including the fitting of specialty lenses
Treatment of eye diseases (including glaucoma, macular degeneration, and cataracts)
Emergency eye care services (including trauma)
High-tech digital retinal imaging
Pre- and post-operative management of refractive surgery (LASIK, PRK, etc.)
Pre- and post-operative management of cataracts